Sam Smith e Beck hanno dominato i 57esimi Grammy Award, ieri sera. Il 22enne inglese ha vinto quattro award (miglior nuovo artista, miglior canzone, miglior album e miglior album pop vocale), mentre il cantautore americano si è portato a casa il premio più ambito: Morning Phase è l'album rock dell'anno.
Ma sapete chi ha vinto il premio per il miglior packaging (spoiler: i Pearl Jam)? E quello per il migliore suono surround (Beyoncé)? Ecco la lista completa dei vincitori, con le migliori canzoni da ascoltare.
Registrazione dell'anno
Sam Smith –Stay With Me (Darkchild Version)

Canzone dell'anno
Sam Smith – Stay With Me (Darkchild Version). L'avevamo scelta tra le canzoni straniere più belle del 2014 .
Autori: James Napier, William Phillips e Sam Smith
Album dell'anno
Beck – Morning Phase

Miglior nuovo artista
Sam Smith
Miglior performance di gruppo/duo
A Great Big World With Christina Aguilera – Say Something

Miglior album pop
Tony Bennett & Lady Gaga – Cheek To Cheek

Miglior performance solista pop 
Pharrell Williams – Happy

Miglior album pop vocale*
Sam Smith – In The Lonely Hour
*album in cui le tracce vocali occupano oltre il 51% della durata

Miglior performance rock
Jack White – Lazaretto

Miglior album rock
Beck – Morning Phase
Miglior canzone rock
Paramore – Ain't It Fun
Autori: Hayley Williams e Taylor York

Miglior album alternative rock
St. Vincent – St. Vincent

Miglior performance metal 
Tenacious D – The Last In Line

Miglior perfomance rap
Kendrick Lamar – I

Miglior collaborazione rap/cantato
Eminem Featuring Rihanna – The Monster

Miglior canzone rap
Kendrick Lamar – I
Autori: K. Duckworth & C. Smith
Miglior album rap
Eminem – The Marshall Mathers LP2

Miglior performance R&B
Beyoncé Featuring Jay Z – Drunk In Love

Miglior performance R&B
Jesus Children
Robert Glasper Experiment Featuring Lalah Hathaway & Malcolm-Jamal Warner

Miglior canzone R&B
Beyoncé Featuring Jay Z – Drunk In Love
Shawn Carter, Rasool Diaz, Noel Fisher, Jerome Harmon, Beyoncé Knowles, Timothy Mosely, Andre Eric Proctor & Brian Soko, songwriters
Miglior album Urban Contemporary
Pharrell Williams – Girl
Miglior album R&B
Toni Braxton & Babyface – Love, Marriage & Divorce

Miglior album strumentale contemporaneo
Chris Thile & Edgar Meyer – Bass & Mandolin

Miglior album dance/elettronico
Aphex Twin – Syro
(Leggi la nostra recensione)

Miglior canzone dance
Clean Bandit Featuring Jess Glynne – Rather Be

Miglior colonna sonora (Compilation)
Frozen
Produttori: Kristen Anderson-Lopez, Robert Lopez, Tom MacDougall e Chris Montan

Miglior colonna sonora
The Grand Budapest Hotel
Compositore: Alexandre Desplat.

Miglior canzone per colonna sonora
Let It Go per Frozen
Kristen Anderson-Lopez & Robert Lopez, songwriters (Idina Menzel)

Miglior album country
Miranda Lambert – Platinum

Miglior performance solista country
Carrie Underwood – Something In The Water

Miglior performance country di gruppo/duo
The Band Perry – Gentle On My Mind

Miglior canzone country
I'm Not Gonna Miss You
Autori: Glen Campbell e Julian Raymond

Miglior album bluegrass
The Earls Of Leicester – The Earls Of Leicester

Miglior performance american roots
Rosanne Cash – A Feather's Not A Bird

Miglior canzone american roots
Rosanne Cash – A Feather's Not A Bird
Miglior album musica americana
Rosanne Cash – The River & The Thread

Miglior album folk
Old Crow Medicine Show – Remedy

Miglior video musicale
Pharrell Williams – Happy
Miglior film musicale
20 Feet From Stardom

Produttore dell'anno
Max Martin
Bang Bang (Jessie J, Ariana Grande & Nicki Minaj)
Break Free (Ariana Grande Featuring Zedd)
Dark Horse (Katy Perry Featuring Juicy J)
Problem (Ariana Grande Featuring Iggy Azalea)
Shake It Off (Taylor Swift)
Unconditionally (Katy Perry)
Miglior composizione strumentale
John Williams – The Book Thief

Miglior arrangiamento, strumentale o a cappella
Pentatonix – Daft Punk

Miglior arrangiamento, strumentale o vocale
Billy Childs – New York Tendaberry

Miglior packaging
Pearl Jam – Lightning Bolt
Direttori artistici: Jeff Ament, Don Pendleton, Joe Spix e Jerome Turner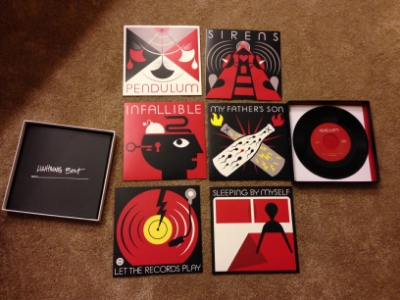 Miglior cofanetto o edizione limitata
The Rise & Fall Of Paramount Records, Volume One (1917-27)
Direttori artistici: Susan Archie, Dean Blackwood e Jack White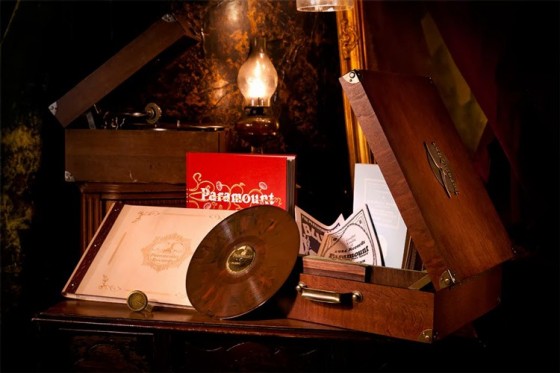 Migliori note scritte in album
John Coltrane – Offering: Live At Temple University
Ashley Kahn
Miglior album storico
Hank Williams – The Garden Spot Programs, 1950
Colin Escott & Cheryl Pawelski, compilation producers; Michael Graves, mastering engineer

Miglior produzione di album
Beck – Morning Phase
Ingegneri: Tom Elmhirst, David Greenbaum, Florian Lagatta, Cole Marsden Greif-Neill, Robbie Nelson, Darrell Thorp, Cassidy Turbin & Joe Visciano; Ingegnere di mastering: Bob Ludwig
Miglior remix
John Legend – All Of Me (Tiesto's Birthday Treatment Remix)
Remixer: Tijs Michiel Verwest

Miglior suono surround su album 
Beyoncé – Beyoncé
Ingegnere del suono surround: Elliot Scheiner; Ingegnere di mastering del surround: Bob Ludwig; Produttrice: Beyoncé Knowles

Miglior album di musica regionale
Jo-El Sonnier – The Legacy
Miglior album reggae
Ziggy Marley – Fly Rasta

Miglior album world music
Angelique Kidjo – Eve

Miglior album per bambini
Neela Vaswani – I Am Malala: How One Girl Stood Up For Education And Changed The World (Malala Yousafzai)
Miglior album per teatro
Beautiful: The Carole King Musical
Solista principale: Jessie Mueller; Produttori: Jason Howland, Steve Sidwell & Billy Jay Stein (Carole King, compositrice) (Original Broadway Cast)

Miglior album blues
Johnny Winter – Step Back
L'album non è presente su Spotify.
Miglior album parlato 
Joan Rivers – Diary Of A Mad Diva
L'album non è presente su Spotify.
Miglior album, genere commedia
"Weird Al" Yankovic – Mandatory Fun

Miglior album new age
Ricky Kej & Wouter Kellerman – Winds Of Samsara

Miglior assolo jazz
Chick Corea – Fingerprints

Miglior album vocale jazz
Dianne Reeves – Beautiful Life

Miglior album jazz strumentale
Chick Corea Trio – Trilogy

Miglior album large jazz ensemble
Gordon Goodwin's Big Phat Band – Life In The Bubble

Miglior album latin jazz
Arturo O'Farrill & The Afro Latin Jazz Orchestra – The Offense Of The Drum